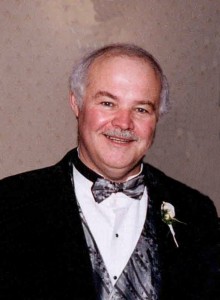 Dan Stewart, 62, of Charleston, died suddenly Thursday, March 6, 2014 at CAMC Memorial Hospital.
He was an Independent Contractor for LVL. Dan loved to travel, he loved his many friends and loved to drink coffee.
Dan was preceded in death by his dad, Benjamin Stewart, Jr.; grandparents, Cleve and Icie Gillispie and Benjamin, Sr. and Ida Stewart.
He is survived by companion, Heidi Roub; children, Robbie, Tina (Christian) Hill and Jason (Farrah); mother, Anna Lee Stewart; sister, Drema (Mike) Pauley; grandson, Stanton Hill; step-grandchildren, Christian Hill II, Ayden, Gloria and Brycon; niece, Erica Haak (Jason); nephew, Jody (Beth) Pauley; great nephew, Jackson (JR) Pauley; former wife, Bonnie Stewart; "adopted" son, Scott (Joyce) Kessinger and their daughter, Morgan Danielle and also his dog, Maxwell.
Funeral service will be 1:00 pm Monday, March 10, 2014 at Curry Funeral Home, 2097 Childress Road, Alum Creek with Pastors Mark Thaxton and Homer Hensley officiating. Burial will follow in Graceland Memorial Park, South Charleston. The family will receive friends from 6 to 9 pm Sunday at the funeral home.
The family wants to say a special thank you to his dear friend, Dr. Steve Zekan, his staff and also to his kidney donor Joyce Kessinger. In lieu of flowers, the family requests contributions be made to Curry Funeral Home or CAMC Transplant Center.