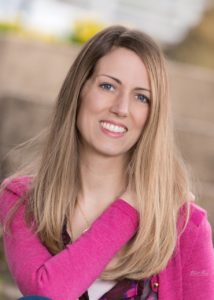 Amy Marie Combs, 39, of Charleston, WV, went home to be with the Lord after a courageous battle with melanoma on Thursday, August 15, 2019, at Hubbard Hospice House, Charleston.
She was preceded in death by her grandfathers, Dale Snodgrass and Andy Kessock;  and step-sister, Kara Stowers.
Amy was a member of Bible Center Church and a physician's assistant for Drs. Dewitt & Gibson in Spring Hill.
She is survived by her loving husband of 16 years, Chris; son, Andrew;  mother and step-father, Beth & Lawrence Nesselrodt; brother,  Danah (Megan) Mallory and their daughters, Macy and Lilly who dearly loved their Aunt Sue Sue; and grandparents, Lillian Snodgrass and Janet Kessock.  Amy is also survived by her father and step-mother, Bob & Kim Kessock; step-sister,  Jessica Stowers and her son, Carson;  father-in-law & mother-in-law,  Bert & Sharon Combs;  sister-in-law,  Michelle (Jason) Leaor and their daughter Emily;  and many other family members, friends and patients who will greatly miss Amy.
Service will be 5:00 p.m. Sunday, August 18, 2019, at Bible Center Church, 100 Bible Center Dr., Charleston, WV, with Pastors Matt Friend and Chuck Goddard officiating.  Family and friends will gather two hours prior to the service at the church.
Burial will be 2:00 p.m. Monday, August 19, at Graceland Memorial Park, South Charleston.