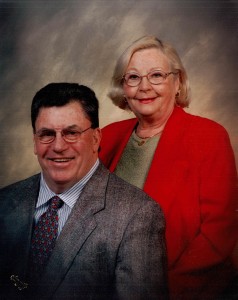 Agatha June Pauley, 80, of Alum Creek, loving wife of Asa for 62 years and wonderful mother of  son, Rod and Robert and wife, Barbara, went home peacefully Thursday, October 23, 2014 at Hospice West, South Charleston.
She was a member of Cobbs Creek Missionary Baptist Church, Sod.
Agatha is also survived by brothers, Pete (Sue) Huffman and Terry (Debbie) Huffman; grandchildren, Nissa Rhea Pauley, Zacharaias and Christian Pauley;  great grandchildren, Makayla, Jozelyn, Gabe and Silas Pauley.
Graveside service will be 11:00 am Monday, October 27,  at Orchard Hills Memory Gardens, Yawkey with Pastor Clyde Gwin officiating.
At the request of the family, in lieu of flowers, please be respectful of our wishes and make donations to Hospice West, 4605 MacCorkle Ave., SW, South Charleston, WV  25309.