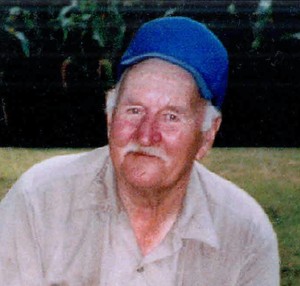 Billy (C.W.)  Gillenwater, 90, of  Yawkey passed away at home Friday, December 19, 2014.
He was a retired pipefitter with Local No. 625 and a lifelong resident of Lincoln County.
He was preceded in death by his parents, Daniel and Emmer Estep Gillenwater; son, Denny;  daughters, Judy McGue and Karen Lovejoy; brothers, Guy, Otis, Gay and Eddy; sisters, Sudie Kessinger, Eulah Breedlove, Orphie Doyle, Cleo Thomas, Naomi Hurner and Don Young.
Billy is survived by his wife of 66 years, Juanita Foley Gillenwater; daughter, Lorrie Cooper; sons, Steve, Billy Joe, and Jason (Shelly) Gillenwater;  22 grandchildren and 25 great grandchildren.  He was a loving father and friend to many, he will be greatly missed.
Funeral service will be 3:00 pm Tuesday, December 23, 2014 at Curry Funeral Home, 2097 Childress Road, Alum Creek with Pastor Richard McCallister officiating.  Burial will follow at Orchard Hills Memory Gardens, Yawkey.  The family will receive friends one hour prior to the service.