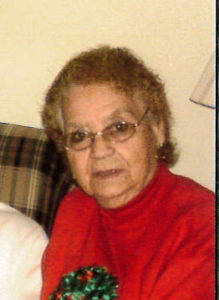 Mable E. Loftis Woodrum, 88, of Sumerco went home to be with the Lord Saturday, June 24, 2017 at Hubbard Hospice West in South Charleston.
She was a homemaker and attended the New Covenant Baptist Church in Alum Creek.
Mable was preceded in death by her son, Steve Loftis.
She is survived by  her sister, Tennie Pauley; brothers, Okey and Kessil (Shirley) Justice; and grandson, Michael Loftis.
Service will be 1:00 p.m. Tuesday, June 27, at Curry Funeral Home in Alum Creek with Pastors Jackie Miller and Dwight McClure officiating.  Burial will follow at Midkiff Cemetery in Sumerco.  The family will receive friends 1 hour prior to the service at the funeral home.