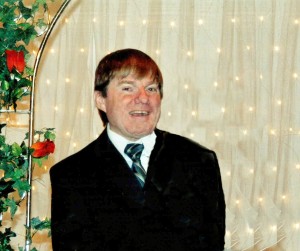 Tony Curtis Lewis, 56, of Yawkey went home Friday, August 15, 2014 at CAMC General Division, Charleston, WV.
He was currently employed at the West Virginia DMV in Logan; he was former owner and operator of the Market Express in Alum Creek; and was a longtime manager of Foodland in Hamlin.
Tony was preceded in death by his mother, Helen Lewis.
He is survived by daughter, Erica (Scott) Hall of Yawkey; son, Jason (Erin) Lewis of Huntersville, NC; father, Billy Lewis of Alum Creek; brother, Kenny (Mona) Lewis of Hurricane;  and two grandchildren, Kennedy and Tyson Hall.
Funeral service will be 2 p.m. Monday, August 18, at Curry Funeral Home, 2097 Childress Road, Alum Creek, with Pastor Frank Chapman officiating.  Burial will follow at Forks of Coal Memorial Park, Alum Creek.  The  family will receive friends one hour prior to the service.