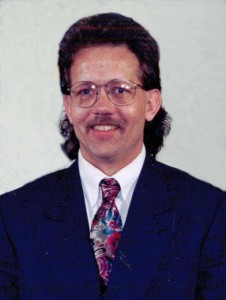 Mark Kenneth Ryan, 54, of Alum Creek died on his birthday, Wednesday, May 15, 2013 at Thomas Memorial Hospital ER as a result of long term diabetes and heart failure.
Mark was a 1977 graduate of Duval High School, where he loved and played in all sports.  He continued his athletic career in League Softball in the Charleston area for years.  He had a Masters Degree in Industrial Safety from Marshall University.  He was a former supervisor for WV State Treasurer's Department in check processing and Headed the State Treasurer's Safety Program, retiring after 20 plus years as a result of chronic back problems.
He is survived by his mother and step-father, Linda and Charles Hager; father and special friend, Kenny Ryan and Lois Harper; sister, Marilyn Preston; niece and nephew, Melinda and Chris and several other family and friends.
Funeral service will be 8:00 pm Monday, May 20th at Curry Funeral Home, 2097 Childress Road, Alum Creek, with Pastor Oshel Bell officiating.  A private burial will follow at a later date at  Culloden Cemetery, Culloden.  The family will receive friends one hour prior to the service.
In lieu of flowers, the family requests contributions made in memory of Mark to the American Diabetes Association, P.O. Box 11454, Alexandria, VA 22312.