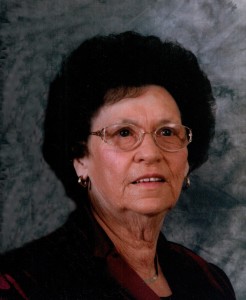 Evetta J. Pauley, 79, lifelong resident of Sod, born June 2, 1935 went home to be with the Lord on Wednesday, May 6, 2015 at Boone Memorial Hospital in Madison.
She was a retired school bus driver for Lincoln County; a Life Member of the NRA; a member of Pine Grove Baptist Church, Corridor G and attended Sand Fork Baptist Church in Griffithsville, WV.
Evetta was preceded in death by her husband of 57 years, Lowell C. Pauley; parents, Daner and Julia Purdy Brogan; sister, Deloris; granddaughter, Erin Pauley;  and grandson, Taylor Dunlap.
She is survived by her husband, Duane Adkins with whom she made her home the past 2 years in Yawkey; daughters, Drema (Kevin) Pauley of Sod and Tammy Pauley of Sumerco; granddaughters, April (Clint) Craddock, Shauna Cook and Nikida (Lance) Aldridge all of Sod; grandson, Parker Pauley of Sod; brother, Virgil (Sue) Brogan of Sod; great grandchildren, Kaila, Kameron and Kaylor Craddock, Jayden Cook, and Griffin, Declan and Finley Aldridge; and son-in-law, Calvin Dunlap of Alum Creek.
Funeral service will be 2:00 p.m. Saturday, May 9, 2015 at Curry Funeral Home in Alum Creek with Pastor's Randall Butch Brogan and Clint Craddock officiating.  Burial will follow at Lively Cemetery, Sod.   The family will receive friends 2 hours prior to the service.
A special thanks to the staff at Meadow Brook Assisted Living for the kindness, support and loving care that was given to mother and her family over the past two months.