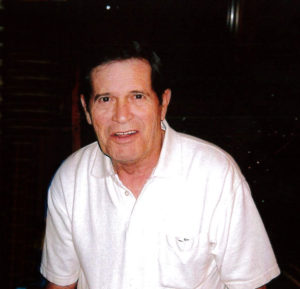 Billy Williams, 81, of Alum Creek went home Friday, February 2, 2018 at Hubbard Hospice West in South Charleston.
He retired from the State of West Virginia. He also worked at FMC and AVTEX Chemical where he served as the Business Agent for the Union.
Billy was preceded in death by his wife, Nancy; and parents, George & Lillian Brogan Williams; sister, Isbella Mason; and brother, Gary Williams.
He is survived his four children, Victoria (Don) Beightol of Alum Creek, Johnny (Sherry) Williams of Lexington, SC, Lisa (Robert) Abbott of Sod and Jason (Moria) Williams of Alum Creek; grandchildren, April Meadows, Andrew Beightol, Kayla Williams, Katarina Williams, Samuel Abbott, Emma Williams, Elijah Abbott, Natalie Williams and Nathaniel Abbott; sister, Katherine Risk; and brothers: Eugene (Helen) Williams and Jack Williams
Service will be 2:00 p.m. Monday, February 5, 2018 at Curry Funeral Home in Alum Creek with Pastor Frank Chapman officiating. Burial will follow at Orchard Hills Memory Gardens in Yawkey.
The family will receive friends one hour prior to the service at the funeral home.
Curry Funeral Home, 2097 Childress Road, Alum Creek, WV has been family owned and operated since 1950.