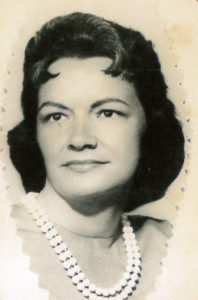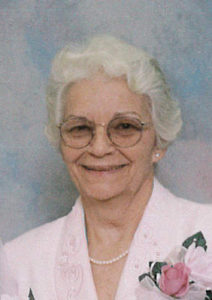 Virginia Ann Withrow Arrington, 80, passed away peacefully at home on Saturday, October 7, 2017.
Virginia was born October 10, 1936, in Clendenin to the late William A. and Nettie Hively Withrow.  She graduated from Clendenin High School in 1955.
Virginia was a homemaker.  She worked tirelessly for her family and spent much of her time caring for her grandchildren, sewing, gardening, refinishing furniture, and she and Glenn worked side by side building homes.
She was united in marriage to Glenn Allen Arrington on June 9, 1969.  They were married for 44 years until his passing in 2011.
In addition to her parents and husband, she was preceded in death by her brothers, Willard, "Cotton" and Art Withrow as well as her sister, Juanita Smith.
Left to cherish her memory are her children, Bonita (Buddy) McClure of Alkol, Lori (Allen) Smith and Lynn (John) Reynolds of Alum Creek  She was better known as Mamaw Gin to her  seven grandchildren, Amber Holestin, T.J. Meadows, Zeke, Levi and Caleb Smith, Sam and William Reynolds and four great-grandchildren, Dalton and Daniel Holestin, Katie and Zander Meadows, her sister, Doris "Boot" (Brice) Abbott and her best friend Ellie Henson.
Service will be 1:00pm Saturday, October 14, 2017 at Curry Funeral Home, Alum Creek, with Pastor Frank Chapman officiating.  She will be laid to rest with the ashes of her loving husband in Forks of Coal Memorial Park, Alum Creek. Visitation will be one hour prior to the service.