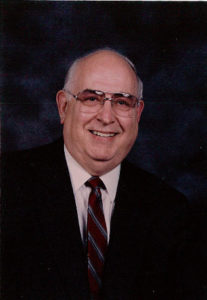 J. Nelson (Jim) Browning, Jr., 92, of Charleston went home Thursday, October 12, 2017.
He was a retired Chemist with over 39 years service at the FMC Corporation in South Charleston.
Jim was a past member of Oakhurst Presbyterian Church where he taught ballroom dancing to singles; he had an outreach mission to shut-ins and nursing homes. Jim was also an active volunteer member of Kanawha Hospice.
He was also a member of the Chi-Beta-Phi Honorary Scientific Fraternity; a past Cub and Scout-master in the Boy Scouts of America; and a free- lance photographer during the 50's – 80's.
Jim was preceded in death by his parents, Jhonce Nelson Browning, Sr. and Rose Ellen Hatfield Browning, six brothers and 2 sisters.
He is survived by son, Dr. Gregory A. (Debra) Browning of Ceredo, Kenova; daughters, Rosemary Anne (George) Downs of Warrenton, Virginia; grandchildren, Jennifer Browning Brooks, William Browning and Jeremy, Brodie and Micah Downs; and twelve great grandchildren.
A memorial service will be 3:00 PM Sunday, October 29, 2017 at the Rock Lake Presbyterian Church, 905 Village Drive, South Charleston, with Pastor Rick McGuire officiating.
A reception will follow the service at the church.
In lieu of flowers, the family suggests memorial donations be made to your favorite charity.