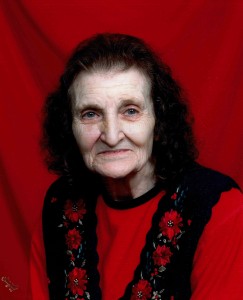 Heaven gained a special lady on Wednesday, March 5, 2014 when  Zella Gillispie, 80, of Alum Creek WV  passed at home surrounded by her family.  She was born on July 1, 1933.
She was a homemaker and a member of the Alum Creek Church of the Nazarene for 42 years.
Left to cherish her memory is her husband of 61 years, Walter "Bob" ; children, Debbie (Rusty) Hoover, Sharon (Tony) Alford, Patricia (Mike) Peal, Linda (Buck) Harding, Tammy (Tim) Shell, Karen (Chuck) Bennett, Ronnie Gillispie and Shawn Gillispie; brother, Samuel (Bea) Barker, 18 grandchildren and eleven great grandchildren.
Funeral service will be 2:00 pm Sunday, March 9, 2014 at Curry Funeral Home, 2097 Childress Road, Alum Creek with Rev. David Mitchell and Rev. Mayford Witt officiating. Burial will follow at Barker Cemetery, Ashford. The family will receive friends from 6 to 8 pm Saturday at the funeral home.