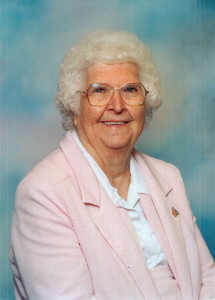 Verda Mae McCormick, 84, of Sumerco, went to be with the Lord Wednesday, October 29, 2014 at home after a short illness. 
She was preceded in death by her husband, Archie and son, Kevin Brent McCormick.
She was a member of Sumerco Church of God for 78 years.
She is survived by sons: Arthur (Rose); Eric (Pam) Keith, Ray and Mark; daughters: Carletha (Harley) Roberts, Mona (Curtis) Cobb and Kathy (Paul) Green; sister: Kay Hudson; 20 grandchildren; 14 Great-grandchildren and one great, greatgrandson. 
Services will be 2:00pm on Sunday, November 2, 2014, at Curry Funeral Home, 2097 Childress Road, Alum Creek with Pastor Richard McCallister officiating.  Burial will follow at Midkiff Cemetery, Sumerco.  Visitation for family and friends will be from 6:00 to 8:00pm on Saturday, November 1, 2014 at the funeral home.