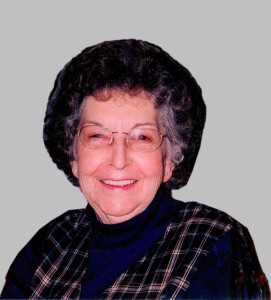 Shirley Iris (Rabel) Holstine, (Ma) 79, of Alum Creek, went home to be with the Lord on Sunday, April 26, 2015.  She was preceded in death by her parents John and Maggie Rabel, and her brothers John B. Rabel, Keith Rabel and Tom Rabel, and her sisters Phylis Pauley and Charlotte Mcgraw.
Shirley (Ma) was a faithful member of Hopewell Baptist Church, where she taught Sunday School for several years.  Ma loved to crochet, work puzzles and spend time with her granddaughters.  Ma also loved to go to her "little home in the mountains", a beloved camp in Pocahontas County that holds so many great memories.  Ma loved to cook and her most precious time was cooking for her family, serving her last big meal for all the family this past Thursday.  Shirley was a retired cook from Kanawha County schools.
She is survived by her husband of 60 years Bob Holstine, son, Timothy Holstine, her daughter-in-law Gayla Holstine and two granddaughters Tori Holstine and Maggie (Brendon) Leaptrot whom she dearly loved.
Service will be 1:00pm Thursday, April 30, 2015 at Hopewell Baptist Church, Route 119 at Brounland Road, Alum Creek with Pastor Dwight McClure assisted by Randy Searls.  Burial will follow at Graceland Memorial Park, South Charleston.  The family will receive friends from 6:00 to 8:00pm on Wednesday, April 29th, at Curry Funeral Home, 2097 Childress Road, Alum Creek, WV.