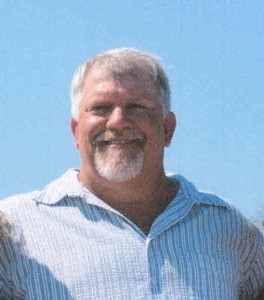 Heaven gained an angel on Sunday, October 4, 2015 when Ricky McCormick 53 of Davis Creek passed away after losing his battle with cancer.
Rick was preceded in death by his parents, Shelby and Buster McCormick, of Charleston, and mother in law, Doris DeBord.
He is survived by his wife Barbara McCormick and two sons Cody McCormick of Oklahoma, and Austin McCormick of Alum Creek. In addition, Ricky will be greatly missed by his sister, Vicki(Andy) McCormick Titcher; nephew, Drew Titcher; Niece, Ashley Titcher; great nephew, Tyler Titcher all of South Carolina; step-daughter, Chelse Ward of West Virginia; brother, Larry(Debbie) McCormick; great nieces and nephew, Kerra, Ann Marie, Nicholas McCormick, and many friends.
Rick was the owner and operator of McCormick Tile since 1988 and was a member of the NRA, IHRA, Bricklayers, and Masons Union, previously a member of the WV Homebuilders Association.  Rick also enjoyed hunting and fishing with his sons and drag racing in his younger years.  He was a graduate of George Washington High School.
Service will be 1:00 PM Thursday, October 8, at Curry Funeral Home, Alum Creek, with Pastors Frank Chapman and Charles Pennington officiating. Entombment will follow at Graceland Memorial Park.  The family will receive friends 2 hours prior to the service Thursday at the funeral home.
In lieu of flowers the family request donations are made to HospiceCare, 1606 Kanawha Blvd., W. Charleston, WV 25311, where Rick was cared for until his passing.