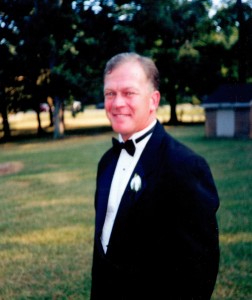 Dwight (Rick) Harless, 58, of Alum Creek went home on Thursday, January 5, 2012 at CAMC-Memorial Division after a long illness.
He was preceded in death by his dad, Leighton.
He was the original founder of Air Conditioning Design, Inc., and pastor/evangelist in the surrounding area for more than 35 years. He was a man after God's own heart, and served in the US Army.
He is survived by his wife of 37 years, Carol; daughters Angela Nicole (Steven) Carter, York, SC, and Cheryl (Rodney) Jackson, Folly Beach, SC; Son, Charles David (Lisa) Harless, South Charleston; Preston Dwight Harless at home; stepdaughter, Talisa Burdette, Charleston; mother, Virginia Evelyn Harless of Alum Creek; sisters, Mary (Arthur) Smith, Wickliff, OH, Nora Harless, Charlotte, NC; brothers, Bruce (Debbie) Harless, South Charleston; brothers; Billly (Becky) Harless, Fort Mohave, AZ, Bob (Anissa), Big Chimney; five grandchildren: Cameron, Brook, Daisy, Chase and Blake.
Funeral Services will be at 2:00pm on Sunday, January 8, 2012 at Curry Funeral Home Chapel, 2097 Childress Road, Alum Creek, with Evangelist David Bragg officiating. Burial will be at Sunset Memorial Park, South Charleston with military graveside rites by the Alum Creek VFW Post 4768.
Family and friends will gather from 6:00 – 8:00pm on Saturday, January 7, 2012 at the funeral home.
In lieu of flowers donations may be made to St. Jude's Tribute Program, P.O. Box 1000, Dept. 142, Memphis, TN 38148-0142.