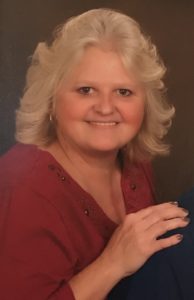 Glenna "Gigi" Allen, 56, of Sod went home to be with the Lord Saturday, February 10, 2018 at Hubbard Hospice West in South Charleston.
She retired from the Rite Aid Warehouse in Nitro and was a 1980 graduate of Duval High School.
Gigi was preceded in death by her father, Josh Junior Allen.
She is survived by her mother, Mary Joan Allen; daughter, Amanda Pauley; granddaughters, Alexis and MacKenzie Pauley; sister, Gail (Curtis) Justice; and brothers, Terry (Dawna) Allen and Perry Ralph Allen.
Service will be 2:00 p.m. Wednesday, February 14, 2018 at Curry Funeral Home in Alum Creek with Pastor Isaiah Hatfield officiating. Burial will follow at Anderson Cemetery. The family will receive friends 1 hour prior to the service at the funeral home.
The family would like to express a special thank you to Cori Sutphin, Katie Nottingham, Libby Smith and the staff at Hospice West.