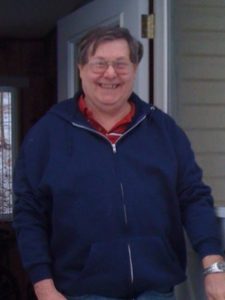 Mark Steven Morris, 64, of Alum Creek went home Thursday, February 8, 2017.
He was a 1971 graduate of Duval High School.
Mark worked as  a heavy equipment operater in the coal mining industry, he was a former member of the Operating Engineers and the UMWA and also served in the Army National Guard.
Mark was preceded in death by his parents, Rev. Eugene P. and Anna Carr Morris.
He is survived by siblings, Eugene P. (JoAnn) Morris, Peggy Ann (Kenneth) Stevens and John (Rhonda) Morris; nieces and nephews, Chris Morris, Vanessa (Mark) Jarrell, Tiffany Morris, Gina "Hunter Storm" Morris, Matthew Morris, Douglas Shane McCormick, Chad (Rachel) McCormick and Brent McCormick; great nephew, Douglas Jamie McCormick.
A graveside service will be 12:00 noon Thursday, February 22, 2018 at Forks of Coal Cemetery Alum Creek with Pastor Frank Chapman officiating.