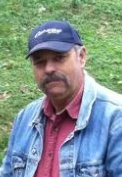 Charles Hiawatha Snodgrass, Jr., "Butch", 68 of Yawkey, passed away peacefully Thursday, February 1, 2018 at home after a short illness with his family by his side.
He served in the Vietnam War under the U. S. Army where he was trained to operate a dozer. This became his lifelong trade, working as a dozer operator and/or foreman for various subcontracting companies at John Amos Power Plant.
Butch was a humble man with a quiet nature. His passion was hunting and fishing. He was happiest being outdoors. Butch was a devoted husband, dad and papa, and was highly respected by all who knew him.
He was preceded in death by his parents, Charles H., Sr. and Ethel Snodgrass; brother and best friend, Harvey Snodgrass; and his beloved granddaughter, Taylor Baldwin.
Butch is survived by his loving wife of 46 years, Brenda; children whom he is very proud of April Baldwin of Charleston, Dawn Moss and husband, Rick of St. Albans and Charles Hiawatha, III "Chuck" of Charleston; granddaughters, Abby Moss and Mady Nienke; siblings, Carol Richards of Scott Depot, Fred (Willa) Snodgrass of Yawkey, Betty Jo Boggess of Charleston, Debbie (Frank) Carter of St. Albans and Richard Snodgrass of Charleston; and a host of nephews and nieces.
A memorial service will be held 5:00 p.m. Sunday, February 4, 2018 at Curry Funeral Home in Alum Creek with Pastor Richard McCallister officiating. Military Rites will be conducted by the Alum Creek VFW Post 4768. The family will receive friends 2 hours prior to the service.
Burial will be held at French Cemetery in Charleston at a later date.