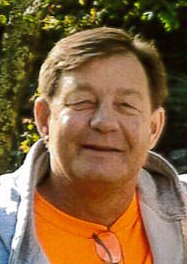 Teddy Joe Smith, 57, of Sod went to be with the Lord Thursday, October 5, 2017 at Hubbard Hospice House in Charleston with his family by his side.
He was a former employee of JIMCO Supply, John Henry Rock Drills, Caterpillar, Ingersol Rand and Atlas Copco.
Teddy served in the U. S. Army and the Air National Guard and recently came to know Christ as his personal savior.
He was preceded in death by his father, Burnie Smith and mother-in-law, Isabell Jones.
Teddy is survived by his wife of 35 years, Teresa; daughter, Crystal (Jason); son, Morgan (Amanda); grandchildren, Braelyn and Ryker; mother, Norma Smith; father-in-law, Paul Jones; brothers, Carl (Gail), Terry (Melody), Anthony (Joyce), Charles, and Curtis (Heather) Smith; sister, Katherine Heinaman; and a host of nieces, nephews, loving family and friends.
Service will be 1:00 p.m. Monday, October 9, at Curry Funeral Home in Alum Creek with Pastor Frank Chapman and Dakota Smith officiating. Burial will follow at Pine Grove Cemetery, Sumerco. The family will receive friends from 6 to 8 p.m. Sunday at the funeral home.