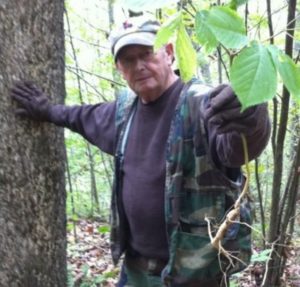 Jerry Lee Barker, 75, of Emmons Road, Alum Creek passed away Monday, August 14, 2017 at Cabell Huntington Hospital in Huntington, WV.
He retired from Union Carbide. Jerry loved to raise a garden.
He is survived by his children, Sherra Barker (James Perdue), Sherri Barker and Stevie Barker; step-children, Wanda Jordan, Gene Angel, and Ronnie Angel; brothers, Dallas (Karen) Barker, Johnny Barker, Harvey (Iris Kay) Barker, Michael (Lana) Barker, Bobby Barker, Ronnie (Tessie) Barker and Mark (Teresa) Barker; isters, Beatrice Barker and Debra Lusty; and grandson, Daniel Angel.
A graveside service will be held at a later date.