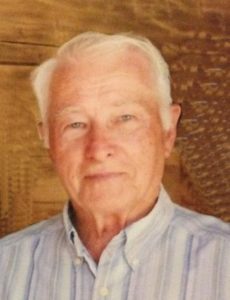 Charles Henry Tully, 83, of Spurlockville, WV, passed away Thursday, August 10, 2017, at Boone Memorial Hospital, Madison, WV.
He was preceded in death by his wife, Lucille, sister, Lucille Hill and parents, Charles & Freda Tully.
He was a heavy equipment mechanic with Case Equipment.
He is survived by his children, Charles W. (Thelma) Tully; Gale (Averill) McClure, Joey (Vikki) Tully, Pam (James) Hill, Jeff Tully, Angie (Mark) Adkins; brothers, Mike (Janet) Tully and Kenneth (Brenda) Tully; sisters, Louise Smith, Eleanor (Jerry) Burris, Barbara Wills, and Brenda Glick; 15 grandchildren and  18 great-grandchildren.
Graveside service will be 11:00 a.m. Tuesday, August 15, 2017 at the Tully Family Cemetery, Alkol, with Pastor Darrell Searls officiating.  Visitation will be  from 6:00 – 8:00 p.m. Monday, August 14,  at Curry Funeral Home, 2097 Childress Road,  Alum Creek, WV.