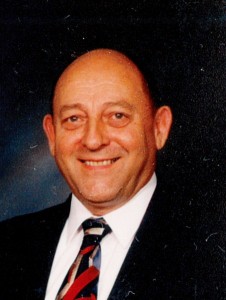 Richard (Paul) McCune, 73, of South Charleston passed away peacefully at the Hubbard Hospice House in Charleston after a 12-year courageous battle with multiple myeloma   cancer.  He was also known as R.P. to a lot of his closest friends.  He was preceded in death by his father, William (Willy) McCune, brother, D.C. Hall and precious grandson Cagun Cole Vandall.
He was founder and owner of McCune Coffee Co.,  for 33 years.  He met a lot of good people and made a lot of friends along the way while  selling coffee.  He was very appreciative of his customers.  He enjoyed going fishing at his camp in Pendleton County with his best buddy Bennie Wade.  He also taught his grandchildren Cruz and Cagun to hunt, fish and enjoy the outdoors.  He liked sitting on the porch watching the river flow at the camp in Clay County with his wife Linda, daughters, grandson, friends and family.
He is survived by his wife of 56 years Linda, daughters Diana Vandall, Patti McCune (Kim Sykes), grandson Cruz Vandall, mother, LouAnna McCune, sisters, Sophia Colunga and Ida Mae McCormick, brothers John (Debbie) McCune and Jack (Carolyn) McCune and numerous nieces, nephews, and cousins.
Services will be 3:00pm Sunday, March 10,  at Curry Funeral Home, 2097 Childress Road, Alum Creek with Pastor John Anderson officiating.  Burial will be at Graceland Memorial Park So. Charleston.
Family and friends will gather from 1:00 to 3:00pm prior to the service.
The family would like to give a special thanks to Dr. Justin Cohen, Linda and staff for guiding Paul through his 12 year journey.
In lieu of flowers, please make donations to the David Lee Cancer Center, 3100 MacCorkle Ave., SE, #101, Charleston, WV 25304 or Hubbard Hospice House, 1606 Kanawha Blvd., W., Charleston, WV 25387-2536.