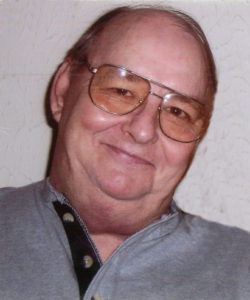 Billy S. Mosteller, 71, of Sod, met the Lord on Thursday, April 25, 2019, at home after a short illness.  He was preceded in death by his parents, John & Emma Mosteller, and brothers, Roger and Jimmy.
He was retired from Volkswagen Stamping Plant in South Charleston.  Billy really loved rabbit hunting and his beagles and was the founder of the Donley Fork Beagle Club.
He is survived by his wife of nearly 54 years, Sheila, sons, Todd (Rebecca Lilly) Mosteller and Craig (Tawnya Fields) Mosteller, brothers, Donald "Duck" (Patricia), and Mike (Connie), grandchildren, Toddy (Jennifer), Timmy, Tristan (Ashley), MaKayla, Ali, Heather and Jeffrey, and 8 great-grandchildren.
Service will be 3:00pm Sunday, April 28, 2019 at Curry Funeral Home, Alum Creek, with Pastors Frank Chapman and Daniel Dent officiating.  Burial will follow at Mosteller-Yoder Cemetery, Tornado.  Family & friends will gather one hour prior to the service.