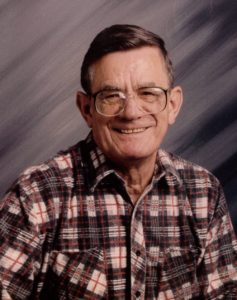 Charles William Hudson, 90, of Tornado passed away Friday, November 24, 2017 at Thomas Memorial Hospital in South Charleston.
He was the son of the late Renus Julius and Okey Hazel Miller Hudson.
Charles was preceded in death by his life partner, Marie Sansbury; granddaughter, Theressia Renee Hudson; three brothers and three sisters.
He was the former owner of Central Service Co. in Charleston.
Charles is survived by his children, Rea Jo (Doug) Waldo, "Chip" (Kerri) Hudson, Cathy (Chris) Oliviera and Teresa Loudermilk; 12 grandchildren, 22 great grandchildren and 1 great great grandchild; and special friend and caregiver, Pam George.
There will be no services.