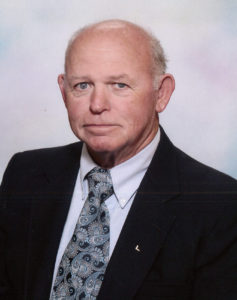 Gary E. Waldron, 72, of Cross Lanes departed this life Tuesday, August 29, 2017 at home.
He worked as a carpenter, plumber and pipefitter at Union Carbide and Ashland Oil. Gary was a member of the Masonic Lodge No. 170 AF & AM at Nitro, the Beni Kedem Shriners and the Scottish Rite. He served in the U. S. Army.
Gary was preceded in death by his parents, Clarence and Wanda Waldron.
He is survived by his wife of 50 years, Helen; daughters, Lisa (Tony) Ocampo of Lexington, KY and Jennifer (Stephen) Butta of Alum Creek; grandchildren, Dustin, Stephen, Victoria, Wyatt and Hillary; special cousin, Bill (Corliss) Breeden; brother-in-law, Jim Campbell; sisters-in-law, Joyce Waldron and Linda Canterbury; and nephews and nieces, Jerry, Nick, Brian, Ylonda, Billy, Will, Chad and Teresa.
Service will be 4:00 p.m. Sunday, September 3, 2017 at Curry Funeral Home in Alum Creek with Pastors David Mitchell and Larry Westfall officiating. Burial will follow at the Forks of Coal Cemetery, Alum Creek with Masonic Graveside Rites. The family will receive friends from 2 – 4 p.m. Sunday at the funeral home.
The family would like to express a special thank you to the staff of Hospice of Charleston, the Masonic Lodge 170 of Nitro, the VA Medical Staff of Huntington and the Alum Creek Church of the Nazarene.