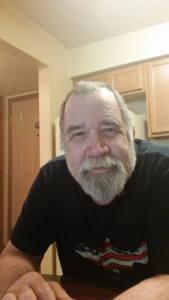 Gary Dean Allen, 65, of Dunbar passed away Friday, July 28, 2017 at home.
He was a retired master mechanic from Love Lexus. Gary was an avid fisherman, he loved camping and was a strong Pittsburgh Steelers and Pittsburgh Penguins fan.
He was preceded in death by his parents, William and Kathleen Allen; and siblings, Sharon, Jeff, Patrick, Eric, Renee, Michael and Lee.
Gary is survived by 3 daughters, Melissa Minger of NC, Megean Allen of St. Albans and Lindsay Allen of Dunbar; grandchildren, Dylan, Jackson and Mia; and brothers William "Bill" and Jason Allen.
A memorial service will be held at 8:00 p.m. Thursday, August 3, 2017 at Curry Funeral Home in Alum Creek. Family and friends will gather one hour prior to the service.