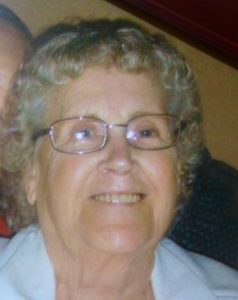 Norma Lee Tackett, 85, of Alum Creek, went to join Zane and her loved ones in Heaven on Thursday, June 29, 2017, where God can make her whole and happy again.
Left to cherish her memories are sisters, Alice Goldsburg, Martha Young and Sue Young; children, Cheryl (Joe) James, Debbie (Joe) Zedella, Jimmy (Cindy) Tackett and Richard Tackett; grandchildren Sherri (Craig), Bobby, Billy (Heather), Christopher (Marlene) and Joey (Maureen); great grandchildren, Nick, Hannah, Tony, Destini, James, Dexter and Gavin; and great great grandchildren, Zane and Xander. Norma was loved and will be missed by many.
Service will be 2:00 p.m. Monday, July 3, at Curry Funeral Home with Rev. Tommy Roberts and Pastor Dwight McClure officiating. Burial will follow in Barker Cemetery, Ashford. The family will receive friends 1 hour prior to the service at the funeral home.