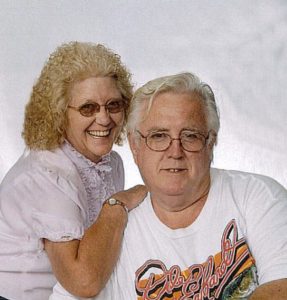 Judy Wood, 73, of Sod went home to be with the Lord  Monday, January 30, 2017.
She attended Riverview Resurrection Worship Center in St. Albans.
Judy  is preceded in death by her husband, James C. Wood and son, Jackie Myers.
She is survived by her sons,  Eddie (Roberta), Bobby (Jackie),  Don (Marie), Jimmy and Johnny (Pancha) Wood; grandson, Travis Wood, who cared for her the last 2 years and several other grandchildren and great grandchildren.
A celebration of her life will be held at 1:00 p.m. Saturday, February 4, 2017 at the New Covenant Baptist Church in Alum Creek with Pastor Craig Gillenwater officiating.   The family will receive friends 1 hour prior to the service at the church.