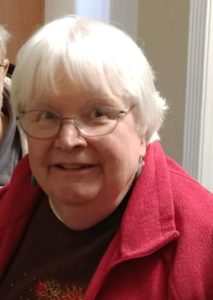 Jeanette Billingsley, 73, of South Charleston died Saturday, December 30, 2017 at CAMC General STICU in Charleston, WV.
She was a 1961 graduate from Stonewall Jackson High School; and a 1965 graduate of West Virginia University with a B.S. in Microbiology and in 1967 with a M.S. in Microbiology.
After graduation Jeanette taught Microbiology at Bethany College for 2 years before joining the West Virginia DHHR in the Training and Certification Section of the State Hygenic Laboratory before retiring in 1999 with 29 years service. While at Bethany College she taught Microbiology to the inmates at the West Virginia Penitentiary in Moundsville, W. Va.
Jeanette was a long time member of Bream Memorial Presbyterian Church in Charleston, serving as an elder and as the Clerk of Session.
She was predeceased by her parents, Ralph and Waneda (Rabel) Snodgrass; grandparents, Henry and Gladys Rabel; and infant brother, Earl.
Jeanette is survived by her husband of 35 years, Earl Billingsley, son, Rick Billingsley (Laura Howie) and grandchildren, Bryn and Jackson.
Service will be 1:00 p.m. Saturday, January 6, 2018, at the Bream Memorial Presbyterian Church with Rev. Christina Tutterow officiating. The family will receive friends one hour prior to the service at the church.
In lieu of flowers, the family request memorial contributions to Bream Memorial Presbyterian Church Food Pantry, 317 Washington Street W., Charleston, West Virginia 25302.