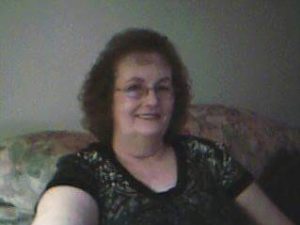 Barbara Ellen Good, 68, of Robson, WV, passed away Tuesday, July 26, 2016 at CAMC Memorial Division in Charleston.
She was preceded in death by her granddaughter, Kelly.
She is survived by her husband Harlon; daughters, Ann Vickers (Shannon McCormick), Lori (Tim) McCarty, and Kathy (Blaine) Davis; sisters, Betty David, Kay Browning & Marie Richmond; brothers, Doug and James Saddler; grandchildren, Melissa, Carrie, Andrew, Tiffany, Justin, Matthew, Eddie and Kassie; and 11 great grandchildren, Dalton, Gabriella, Isaiah, Megan, Sarah, Ashlynn, Nicholas, Hollie, Kalel, Leah and Luke.
Service will be noon Saturday, July 30, at Pine Grove Baptist Church with Pastor Doug Saddler officiating.  Burial will follow at Pine Grove Cemetery, Sumerco, WV.   The family will receive friends one hour prior to the service at the church