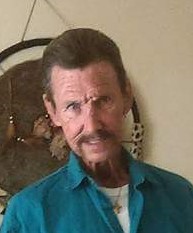 Jimmy Kinder, 58, of Charleston passed away Sunday, February 21, 2016 at Hubbard Hospice House, Charleston.
He is survived by his sons: Little Jimmy and Richard Kinder; dad & stepmother: David (Joy) Kinder; sister: Laura Ellis and six grandchildren.
Service will be 2:00pm Wednesday, February 24, 2016 at Curry Funeral Home Chapel, 2097 Childress Road, Alum Creek, with Deacon Eddie Wright officiating.  Burial will follow at Estep-Kinder Cemetery, Ridgeview.  Visitation will be one hour prior to the service.