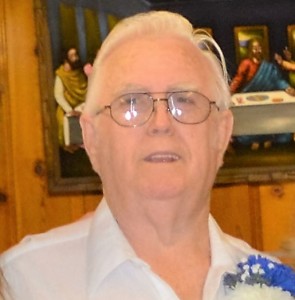 James C. Wood, 70, of Sod, made his trip home Wednesday, January 27, 2016.
He was the owner of J. M. Wood Drywall Co., at Sod.   James attended Riverview Ressurection Center in St. Albans.
He was preceded in death by his mother, Jenny May Burns.
James is survived by his wife of 53 years, Judy; sons, Eddie( Roberta), Bobby (Jackie), Jackie (Donna), Donald (Marie), Johnny (Pancha) and Jimmy Wood; many grandchildren and great grandchildren.
Service will be 7:00 p.m. Monday, February 1, 2016 at Curry Funeral Home, Alum Creek with Pastor Kenny Pauley officiating.  A private burial will be held at a later date.   The family will receive friends 1 hour prior to the service at the funeral home.