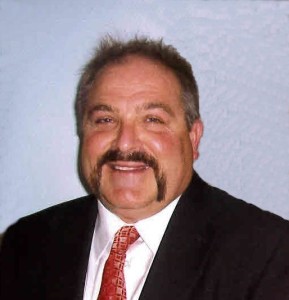 Ricky E. Marker, 56, of South Charleston, WV went to be with the Lord Tuesday, September 29, 2015 at CAMC Memorial Hospital in Charleston after a short illness.
He was vice president of Garcie R. Marker & Sons, Inc.  He was a tireless worker and hardly ever took a day off work.  Ricky was a mediator, always wanting to make peace and a 1977 graduate of George Washington High School.
Ricky was a friend to everyone, he loved spending time with his dogs. He loved riding dirt bikes with his friends, known as "The Brier Creek Ruff Riders",  and until recently never missed a Sunday riding.  Ricky loved riding the Olcott trails, helping name two of the trails: The Red Fender Hill, where he lost his red fender, and also Rick's Pipeline.  It was his desire that his remains be placed on these trails.  Rick had a witty sense of humor, a unique voice and memorable laugh.  He was a meticulous record keeper, having lists and notes for everything.  Rick loved to fish and frequented most of the small privately-owned ponds in the Alum Creek area.
He is survived by his companion of 18 years, Heidi Stoeke; son, Michael Ball (Chrissy Cochran); parents, Garcie and Geraldine Marker; brothers, Allen (Tami) Marker and Steven  Marker (Laura Stover); nieces, Autumn Humphreys, McKenzie Marker and Stevie-Lynn  Marker; and nephew, Seth Marker.
A memorial service will be 7:00 p.m. Friday, October 2, 2015 at Curry Funeral Home in Alum Creek with Pastor Ron Scott officiating.  The family will receive friends 2 hours prior to the service at the funeral home.
In lieu of flowers, contributions may be made in his memory to the Kanawha-Charleston Humane Association, 1248 Greenbrier Street, Charleston, WV  25311.