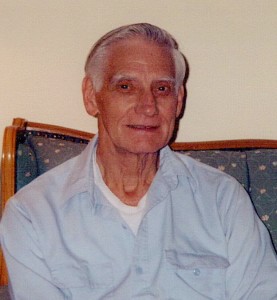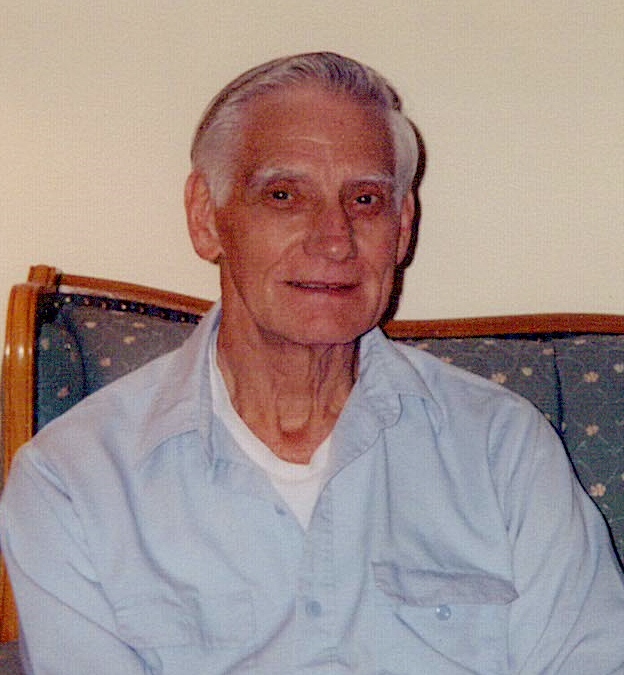 Robert Lee Dixon, 87, of Alum Creek, WV went home to be with Our Lord on Monday, May 25, 2015 at Valley Center Nursing Facility after a long illness.  He was born August, 20, 1927 in Charleston, WV but grew up near Strange Creek, WV before returning to Charleston in 1952.
Robert (Bob) attended Independent Missionary Baptist Church in Alum Creek and before that he was an active member at Mt. Pleasant Baptist Church in Elkview.  He enjoyed being with his family, reading his Bible and listening to the radio, taking long walks, gardening and always helping others.
He served in the US Army as a medic (1945-1947).  After his service in the military he went for training as an electronic technician.  He worked as a technician for 45 years at Mountain Electronics/Midwest Corp., RCA, GE and Strickland TV.  He was co-owner of The Service Company.  He was honored for his expertise in this field of electronics.
He was preceded in death by his parents, John Blair and Emma Johnson Dixon; brothers, Charles and James Dixon; sisters, Edna Dixon, Virginia Fields and Avalene Brown.
He is survived by his wife of 62 years, Wilda Conner Dixon of Alum Creek, WV; four children, Sharon Hylton (Mark) of Mineral Wells, WV, Mark Dixon of St. Albans, WV, Cynthia Dixon of Cross Lanes, WV, and Teresa  Good (John) of Kenna, WV; six grandchildren, Nathaniel Good, Audrey Hylton, Matthew Good, Matthew Hylton, Sarah Dixon and Heather Dixon; two brothers, William Dixon of Warren, OH and Foster G. Dixon of Strange Creek, WV; one sister, Sue Casey of Morrison, TN.
Service will be 11:00 am Friday, May 29, 2015 at Alum Creek Independent Missionary Baptist Church with Pastor Frank Chapman officiating.  Burial will follow in Johnson Family Cemetery, Braxton County.  Friends will gather from 6 to 8 pm Thursday at the church.
In lieu of flowers, contributions may be made to Parkinson's Disease Foundation, 1359 Broadway, Suite 1509, New York, New York  10018 or the Alum Creek Independent Missionary Baptist Church, PO Box 65, Alum Creek, WV  25003.