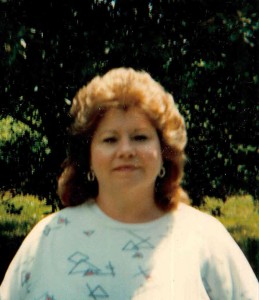 Donna Marie Egnor, 65, of Yawkey passed away Thursday, February 26, 2015 at Lincoln Nursing and Rehabilitation, Hamlin, WV.
She was the daughter of the late Hudson and Edith Sizemore Pendry of Wyoming County. She worked as a secretary at the Lincoln County Court House.
Donna was preceded in death by her husband, Charles Ray Egnor.
She leaves behind one daughter, Beth (Todd) Miller of Yawkey; sons, David (Tammy) Egnor of Salt Rock, Joe Egnor of Nitro and Jeff Egnor of Ceredo; grandchildren, Erica Miller, C. J. and Alex Egnor; brothers, David and Roger Pendry of St. Albans and Jerry Pendry of Va.; and sister, Gloria Caserta of Ceredo.
Funeral service will be 1:00 PM Sunday, March 1, 2015 at Curry Funeral Home, Alum Creek with Pastor Oshel Bell officiating.  Burial will follow at Orchard Hills Memory Gardens, Yawkey.  The family will receive friends from 11am – 1 pm prior to the service at the funeral home.