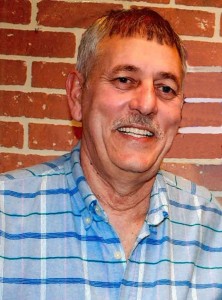 Robert D. "Bob" Adkins.
After a battle with cancer, on Thursday September 25, 2014, the Lord called Bob home to forever be at peace by His side. He peacefully passed away, at home, surrounded by those who love him most.
He was born May 15, 1952, was a graduate of Duval High School class of 1971, former member of the Painters Union and retired from Ashland Oil, and a member of the Alum Creek Church of Christ.
He was a loving husband, father and one of his proudest accomplishments was being a "Popple" to his loving grand-daughters Kiara (Doodle Bug) and Katie (Katie Bug).
He was preceded in death by his father Asa Glenn Adkins and mother Mildred K. Adkins.
Bob is survived by his loving wife of 42 years, Portia Adkins, daughter Heather (J.R.) Pauley, grand-daughters Kiara (Tyler Lucas) Pauley and Katie Pauley all of Alum Creek, brother Glen (Wayne) Adkins of Alkol, sister Kay Adkins-Graley of Sumerco as well as extended family and friends.
Funeral service will be 3:00 PM Sunday, September 28, at Curry Funeral Home, 2097 Childress Road, Alum Creek with Minister Joseph Watts officiating. Family will receive friends two hours prior to the service Sunday at the funeral home. Burial will follow at the Bear Branch Cemetery Spurlockville.
The family would like to thank the offices of Dr. Elmore and Dr. Suzanne Cole and the chemo department for their kind services, treatments and the level of care provided and Dr. Scott Smith and Dr. Donald Lilly for their many years of care, and also a special mention to Jodi Miller and Hope Fout, whom are both like family, and known by Bob as "His Girls Too".