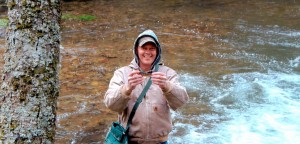 Jeff A. Lilly, 44, of  Alum Creek, went to be with the Lord Thursday, August 28, 2014 at home after a long illness.
He was a mechanic at Runyan's Sunoco; he also worked with his brothers in their family contracting business and  was a member of Hopewell Baptist Church.
Jeff was preceded in death by his mother, Caroline Sue Lilly; Grandparents, Gladys Mae Lilly, Sanford A. and Dorothy Bell; father-in-law, Doug Griffith.
He is survived by his wife, Cody; son, Jeffrey; father, Franklin of Alum Creek; brothers, Frank II (Paula) of Alum Creek, Toby (Anita) of Davis Creek and Adam (Mindy) of Poca; sister, Sarah (Bobby) Davis of Charleston; mother-in-law, Gayle Ryan of Columbia, NC; and a host of family and friends.
Funeral service will be 1:00 pm Tuesday, September 2, at Curry Funeral Home, 2097 Childress Road, Alum Creek with Pastor Frank Chapman officiating.  Entombment will follow at Graceland Memorial Park Mausoleum.  The family will receive friends from 6 to 9 pm Monday at the funeral home.
In lieu of flowers, the family requests contributions be made to Rosenbaum Family House, #1 Medical Center Dr., Morgantown, WV  26505