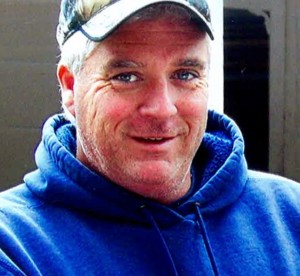 Thomas Edmund Malone, 52, of Statts Mill, Ripley, went home to be with the  Lord on Sunday, July 27, 2014.
He was preceded in death by his mother and father, Genevieve and Thomas Malone and brother, James G. Malone.
Tommy was a 1981 graduate of George Washington High School and was General Manager of J and M Industrial, Inc., of Millwood, WV for 20 plus years.   He was an avid fisherman and loved tending to his garden at his dream home on the lake.
He is survived by his wife, the love of his life, Teresa Malone;  daughters, Amanda and Christina and son, Phillip of Charleston; brother, Mike Malone of Newport News, Va; sister, Patricia Malone Riley (Dave) of Ohio and sister-in-law, Cheryl Malone of Charleston.  Several nieces, nephews, cousins, many lifelong friends and co-workers.
Funeral service will be 1:00 pm Friday, August 1, at  Curry Funeral Home, 2097 Childress Road, Alum Creek with Pastor Joey Cunningham officiating.  Burial will follow in Sunset Memorial Park, South Charleston.  Family and friends will gather 2 hours prior to the service  at the funeral home.
In lieu of flowers, the family requests donations toward the funeral service.