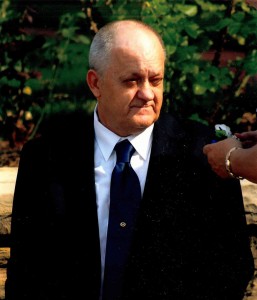 Kennith Darian Webb, 67. of Sod went home to be with the Lord Saturday, June 28, 2014 at Hospice West, South Charleston.
He was a former baker at Spring Hill Pastry, South Charleston; he served in the U. S. Navy  during the Vietnam War;  a Christian and a member of Joe's Creek Baptist Church.
Kennith was preceded in death by his parents, Walter and Mabel Webb; brothers, Mike, Bobby, Gifford and Cecil; sister, Gloria Jean Schronce and daughter, Regina Tackett.
He is survived by sons, Daniel Webb of Virginia Beach, Va; Kennith Jr. (Tina) Webb of Garretts Bend and Ricky (Emily) Webb of Mechanicsburg, Pa;  daughter, Crystal (John) Hampton of Huntington; step-son, Billy(Jessica) Walker of Columbus, Oh; brothers, James (Peggy) Webb, Richard (Helen) Webb and  Foster (Nancy) Webb; sister, Betty (Bobby) Means;   10 Grandchildren, three great grandchildren and many nieces, nephews and cousins that will love and miss Ken very much.
Funeral Service will be 2:00 p.m. Tuesday, July 1st, at Joe's Creek Baptist Church with Pastor Robert McCallister officiating.  Burial will follow in the Webb-Means Cemetery at Tango with military graveside rites conducted by the Alum Creek VFW Post 4768.   The family will receive friends one hour prior to the service at the church.