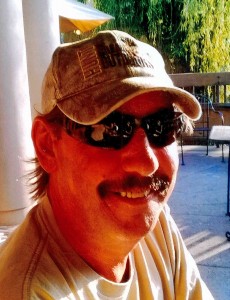 Brian Franklin Griffith, 49, went to be with the Lord on Wednesday, April 23, 2014, at home after a courageous battle with cancer.
He was a member of the Cement Masons Local #926, and former employee of Garcie Marker & Sons. He loved to fish on Williams and Cranberry rivers with his friends, loved to hunt and loved Nascar.
He is survived by his loving wife: Kim, son: Cole Griffith; daughter, Nicole Hughes, his loving parents: Frankie & Norma Jean Griffith; two sisters: Pam (Pat) Dunlap and Cindy (Chuck) Bays; brother: Randy (Debra) Griffith; two grandsons and  parents-in-law: Bob & Sue Hudson and many other family and friends that Brian dearly loved!
Service will be 3:00 Sunday, April 27, 2014 at McCorkle Freewill Baptist Church with Pastor Frank Chapman officiating.  Burial will be at French Cemetery, Charleston.  Visitation will be one hour prior to the service.  Curry Funeral Home, 2097 Childress Road, Alum Creek, is in care of arrangements.
The family would like to offer a special thank you to Dr. Brian Plants, Dr. Takubo, Dr. Shah and his hospice nurse Laura Harvey.
Brian will be missed by so many friends and family.
In lieu of flowers contributions may be made toward funeral services.