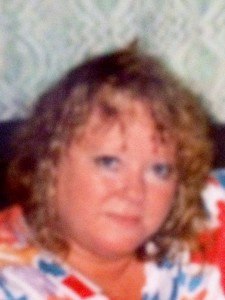 Connie E. Smith Fowler , 62, of Leon, formerly of Alum Creek, went to be with the Lord Friday March 28, 2014 at her home with family and friends at her side.
She was  retired from the State of West Virginia Social Security Division.
Connie was preceded in death by her parents, Elbert and Mary Jane Smith.
She is survived by her children, Tina Smith(Phillip) of Leon and Elbert(Jessica) Fowler of Big Chimney; life long partner, Damon Harrison; brother, Conrad Smith of South Charleston; sister, Imogene Purdue of Comfort; 12 grandchildren, Nathan, Cody, Austin, Morgan, Abby, Skylor, Sydney, Lenzy, Stevie, Brady, Brex, Alijiah; great granddaughter, Kynzie, and one on the way due October 6.
Service will be 2 p.m. Tuesday, April 1, 2014 at Curry Funeral Home Chapel 2097 Childress Road, Alum Creek, with Pastor Gene Pauley officiating. Burial will follow at Barker Cemetery at Ashford.  The family will receive  friends one hour prior to the service.