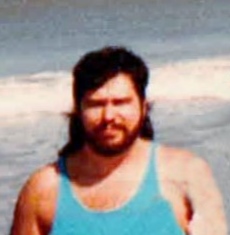 Raymond Wayne Hensley, 48, of Beaver, WV, went home to be with the Lord Monday, February 24, 2014 at Appalachian Regional Hospital, Beckley, after a long battle.
He was preceded in death by his parents, Hassel and Leona Hensley.
He is survived by son, Jeremy Hensley; daughter, Brittany Hensley; sisters, Deliah (Brad) Cantrell and Patricia Dawson; three granddaughters and many other family and friends.
Funeral service will be 1:00 pm Saturday, March 1, at Curry Funeral Home, 2097 Childress Road, Alum Creek with Pastor Billy Silva officiating.
Burial will follow in Lively Cemetery, Sod. The family will receive friends one hour prior to the service.
In lieu of flowers, the family requests contributions toward funeral service.