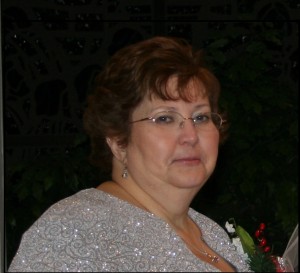 Judy Nickles Egnor, 58, Alum Creek, went home to be with the Lord at CAMC – Memorial on Monday, November 25, 2013, after a long illness.
She was preceded in death by her parents ,Oral & Ivy Nickles and brother, James B. Nickles.
She was a graduate of Van High School. From the age of 15 she worked and later became owner of the Stanard Supply "Company Store" in Twilight, and later worked as office manager (CIM) and medical billing clerk in Charleston.
Most importantly, she was a loving and devoted wife, mother, grandmother and sister.
She was a member of the Alum Creek Independent Missionary Baptist Church.
She is survived by her husband of 30 years, Jerry; Daughter, Misty (Anthony) Elkins; son: Travis (Amy) Richmond; stepdaughter: Terri (Bill) Zirkle; 3 granddaughters; Brittany, Lindsey & Taylor; 2 brothers: Larry (Becky) Nickels and Gary (Kimberly) Nickles.
Services will be 2:00pm on Friday, November 29, 2013 at Curry Funeral Home Chapel, 2097 Childress Road, Alum Creek, with Pastor Frank Chapman and Curtis Elkins officiating. Burial will follow at Orchard Hills Memory Gardens, Yawkey. Friends and family will gather one hour prior to the serivce.
The family would like to give a special thanks to CAMC – Memorial MICU doctors and nurses.