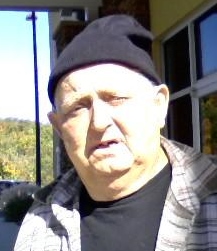 Raymond (Bootie) Eugene Fields, 70, of Morrisvale, passed away on Saturday, October 26, 2013 at Thomas Memorial Hospital after a short illness. He was preceded in death by his parents, Junior and Garnet Fields and son, David Holestin.
He was a retired truck driver with Patriot Coal and a member of the UMWA.
He is survived by companion of 32 years, Brenda Holestin, and daughter, Drema Hill; sisters, Linda Moles and Debbie Taylor and brother, Billy Fields. Five grandchildren and ten great-grandchildren.
Raymond's request was to be cremated. Family and friends will gather from 6 to 8 pm Tuesday October 29, 2013 at Breedlove's Service Station at Julian.