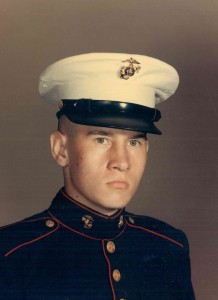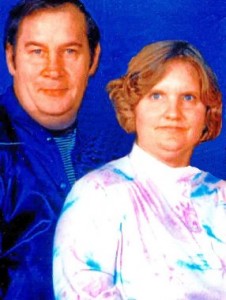 Phillip Stanley Burcham, 66, of Sissonville, went to Heaven Thursday, September 19, 2013 at Hospice West, South Charleston.
He was preceded in death by his parents, Stanley Burcham and Zelda Songer; sisters, Ruth Rogers and Kathleen Mullins.
He was a Sargent in the U. S. Marine Corps training at Camp Lejeune and during the Vietnam era; also working as a helicopter mechanic in Quantico, VA. His last assignment was at the MARTD NAS in Jacksonville, FL. Phillip also loved hunting and fishing and was a retired/disabled chemical analyst from Monsanto – Flexsys in Nitro, WV.
He is survived by his loving wife of 47 years, Dora; sons, Matthew Daniel Burcham of Ripley, and
Derek Scott Burcham of Sissonville; sisters, Betty Angel of St. Albans and Bonnie (Steve) Fuss of Hodgesville, WV; and special cat, Autumn who was always beside him.
There will be no services. Inurnment will be in the Donel C. Kinnard Memorial State Veterans Cemetery, Dunbar.
In lieu of flowers, the family requests donations be made to HospiceCare, 1606 Kanawha Blvd. W, Charleston, WV 25387-2536 or Kanawha/Charleston Humane Association, 1248 Greenbrier Street, Charleston, WV 25311.
The family wishes to express a special Thank You to the staff at Hospice West, South Charleston and Abode Health Care Service, caregivers and staff, especially Brenda.
Psalm 19:1 – "The heavens declare the glory of God; the skies proclaim the work of his hands."
Semper Fi