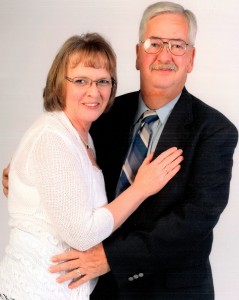 Larry A. Young, 67, of Sod went to be with the Lord surrounded by his loving family Saturday, June 29, 2013 at home.
He was preceded in death by his parents, Robert and Bessie Young and brother David.
Larry was a retired meat cutter with 39 years at Bob's Fas Chek at Alum Creek, attended Alum Creek Independent Missionary Baptist Church, he loved hunting, fishing and spending time with his 5 grandsons. He was a 1964 graduate of Duval High School.
He is survived by his wife of 26 years, Marie; stepsons, Jamie (Christie) Thompson of Alum Creek and Ronnie Jr. (Capri) Thompson of Alkol; grandsons, Tyler, Luke, Isaiah, Braxton and Cooper Thompson; brother, Bob (Shirley) Young and sisters, Pansy Holstein and Vada Young all of Alum Creek; nephews and nieces, Robbie and Wayne Holstein, Debbie Quintrell and Lisa Pauley.
Funeral service will be 2:00 pm Tuesday, July 2nd at Curry Funeral Home, 2097 Childress Road, Alum Creek with Pastor Frank Chapman officiating.   Burial will follow in Forks of Coal Memorial Park, Alum Creek.  The family will receive friends from 6 to 8 pm Monday at the funeral home.