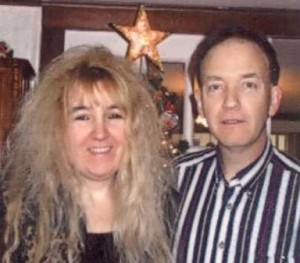 Ronald Lee Caruthers, 49, of Alum Creek went home to be with the Lord Sunday, May 25, 2013 after a short illness.
He was a loving husband, father, son and brother, and a member of Alum Creek Independent Missionary Baptist Church and former manager of Taco Bell at the Southridge location.
He was preceded in death by his father, Lewis J. Caruthers.   Ronald was an organ donor to Core.
He is survived by his wife, Angela; sons, Ronald (Lil' Ron) and Blake; mother, Audra Caruthers; sisters, Sue Holsinger, Mary Caruthers and Sharon Midkiff; brothers, Paul Smith, David and Henry Caruthers and several nieces, nephews, and many friends.
Funeral service will be 2:00 pm Thursday, May 30, 2013 at Alum Creek Independent Missionary Baptist Church with Pastor Frank Chapman officiating.  Burial will follow in Pine Grove Cemetery.  The family will receive friends two hours prior to the service at the church.
In lieu of flowers, the family requests contributions towards the funeral service. Curry Funeral Home Alum Creek is assisting the family with arrangements.