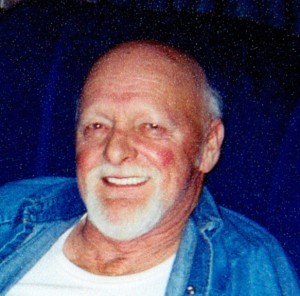 William "Squirmy" Jackson Spaulding, 72, of Tornado, went home to be with the Lord on Monday, February 25, 2013 at Hubbard Hospice House after a long illness.
He was born September 10, 1940 at Cabin Creek, WV, the son of the late John Q. and Ruby Williams Spaulding; and also was preceded in death by his wife, Patty; stepson, Kevin Miller; sister, Peggy, brother, J. R. Spaulding; and half sister, Tammy Berry.
He was a member of Pipefitters Local 625 working as a welder for 40+ years and serving six years as their business agent. He was also former owner of Alum Creek Exxon.
He is survived by his sisters, Barbara Wilson of South Charleston, WV; Myrtle Reid and Chesaline Bauer both of Flint, MI; half-sisters, Paula Marshall and Lou Selbe; friend and neighbor, Chris Morris; and several nieces and nephews.
Funeral service will be 2:00 pm Friday, March 1st, at Curry Funeral Home, 2097 Childress Road, Alum Creek with Pastors Butch Leadman and Frank Chapman officiating. Visitation will be two hours prior to the service. Burial will follow in the Lively Cemetery, Sod.
In lieu of flowers, donation may be made to Union Mission, PO Box 112, Charleston, WV 25321 or HospiceCare, 1606 Kanawha Blvd., W., Charleston, WV 25387.
Special thanks to Joan, Ania and the staff of Hospice; also to Chris "Goober" Morris, Linda Cobb, Debbie Gillenwater, Dale Pauley and neighbor, Dave Mounts for their care and support.