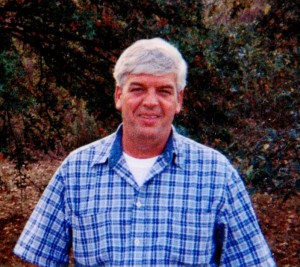 Donald Ray "Donnie" Stevens, 59, of Ashford passed away Saturday, August 25, 2012,  at home with his family by his side after a battle with cancer.
He was a coal miner, truck driver, member of the UMWA and the Rumble Community Baptist Church.
He is survived by his wife of 40 years, Joan; son, Donnie (Rhonda) of Ashford; Lorie (Brian) Semenie of Hurricane; grandchildren, Luke and Samantha Semenie; sister, Judy Tuemler of St. Albans and Cindy Pisarcik of VA;  brothers, Chuck (Shirley) Stevens of NC and Dave (Amy) Stevens of TX.    Many nieces, nephews, other family and friends.
Funeral service will be 11:00 am Tuesday at Rumble Community Baptist Church with Pastor Richard Harrold officiating.  Burial will follow in Barker Cemetery, Ashford.  Family and friends will gather from 6 to 8 pm Monday at the church.
The family wants to share a special thank you to brother-in-law, Wade Bishop and the staff at David Lee Cancer Center.