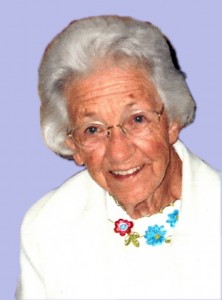 Lorane E. Bird Nunn, 89, of Sod, WV passed away Thursday, January 26, 2012, at Hubbard Hospice House following a long illness.  She was born February 22, 1922, to parents, Noah and Eva Bell Bird. She was also preceded in death by husband, Kyle, son, Harold, sister, Shella Lee, brothers, Roy, Howard, Ronald, Henry and Carl and great grandson, Nikolas.  Lorane was a homemaker and a member of Elizabeth Baptist Church, where she, through the years, had served as Sunday school teacher and was active in Vacation Bible School. She is survived by daughters, Wanda Smith and husband, David, of St. Albans, Linda Adams and husband, Mike, of Hurricane and daughter-in-law, Lahoma Nunn of Sod.
She is also survived by sister, Connie Leadmon of Hurricane and brother, James (Frank) Bird of Sod. Grandchildren: Stephen Nunn, Melissa Smith, Eric Nunn, Stacey Smith, Stuart Smith, Wendi Adams, Summer Adams, Ben Smith, Kerri Mooney and Jennifer Meadows. Great grandchildren: David Nunn, Cassandra Karnes, Hannah Nunn, Whitney Nunn, Jacob and Elizabeth Mooney, Zane and Carly Wikle, Lilly Smith, Sophie Noto and Jenna Meadows . Great-great granddaughters: Piper Nunn and Aleigh Holley.
A service to honor Lorane 's life will be held 2 p.m. Saturday, January 28, 2012 at Curry Funeral Home, 2097 Childress Road, Alum Creek with Rev. Chester Bird, David Smith and Mark Ruby officiating.Burial will follow at Hayzlett Cemetery Garretts Bend.Friends will gather with the family two hours prior to the service.  In lieu of flowers, the family suggests donations to Hospice Care, 1606 Kanawha Blvd. W., Charleston, WV 25387.  The family would like to thank the staff at Hubbard Hospice House and caregivers, Summer Adams, Jean Dillon and Donna Bryant. Special thanks to those who so lovingly provided care and support during this difficult time.