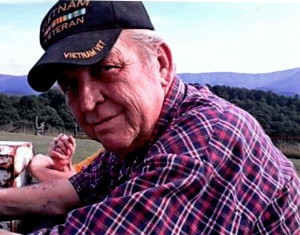 Everette "Doug" Graley, 66, St. Albans passed away Thursday, September 22, 2011 at home after a long illness.   He was freight truck driver; a veteran of the Vietnam War and a member of the Benny Padilla VFW Post 4768 at Alum Creek.
He is survived by his wife: Linda; two daughters: Barbara (Mick) Newell, and Ingrid (Rick) Toler; Step-children, Dawn (Eddie) Lyons, and  Gary (Tonya) Wartenburg; Brother, Harold (Lana) Graley; seven grandchildren, Cheyenne, Dylan, Caleb, Brittany, Ashley, Kayli, and Jaden; great grandson, Bentley.
Funeral service will be 3:00 pm Sunday, September 25, 2011 at Emmons Church of God with Rev. Michael Graley officiating. Burial will follow in Gillispie Cemetery with Military Graveside Rites conducted by the Benny Padilla VFW Post 4768 of Alum Creek. . Family and Friends will gather 1 hour prior to the service at the church.
In lieu of flowers the family requests donations be made toward funeral expenses.