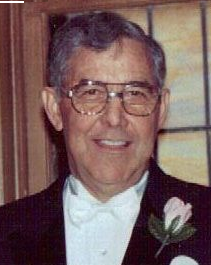 Bernard "Dale" Neely, 81, of Hurricane, WV went home to be with the Lord on Friday, December 23, 2011 at St. Mary's Hospital in Huntington surrounded by his loving family.
He was born on December 24, 1929 in Core, WV. He was preceeded in death by his parents, Guy Leslie and Maggie Olive Neely; his brothers: Leslie, Millard, Kenneth, Howard, and Gene; and sisters, Olive, Pauline, Irene and Grace.
He is survived by his wife of 59 years, Carolyn; four sons and their children:Craig and Denise, and their children, Keaton and Mickensie; Tom, and his children, Taylor and Drew; Derrick and wife, Cindy and Mark and his children, Peyton, Hunter and Blake. He is also survived by sister, Joan and brother, Ab.
Dale served in the Korean war as a member of the United States Marine Corp, and retired from the telephone company with 32 years of service.He was a faithful member of the Davis Creek Church of the Nazarene.
A service celebrating his life will begin at 7:30 pm Tuesday, December 27, at the Davis Creek Church of the Nazarene, South Charleston with Pastor John Anderson officiating. Visitation will be from 6:00 to 7:30 pm prior to the service. A graveside service will be held 11:00 am Wednesday, December 28th at Tyler Mountain Memorial Gardens WV Mausoleum, Cross Lanes.The family would like to thank the wonderful neighbors who helped with Dale's care, St. Mary's home health care, and especially for the kind, compassionate care he received from the St. Mary's Medical Center staff in the neurology unit.In lieu of flowers, contributions may be made in Dale's name to the Davis Creek Church of the Nazarene, 102 Nazarene Drive, South Charleston, WV 25309.