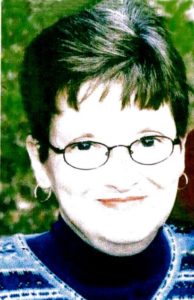 Hattie Rock, 58, of Alum Creek went home Thursday February 15, 2018 at home.
She was a graduate of George Washington High School and worked many years in Home Health Care.
She was preceded in death by her daughter, Misty Dawn Boggs; mother Francis; father and mother-in-law, Tugan and Olive Banks; sister, Mary Cobb;  grandparents, Roy and Alice Williams; sister-in-law, Nancy Pauley Smith;
Hattie is survived by her husband of 43 years, William and granddaughters Sierra and Tierra Boggs, whom she loved with all her heart. She also leaves behind sisters and brothers-in-law Beverly (Rick) Rivenbark, Jackie (Alan Hoover) and Wayne Banks; several nieces and nephews, and Jerry Adkins, who she claimed as her adopted son and her beloved dog, "Little Man".
A graveside service will be held at 3:00 p.m. Tuesday, February 20, with Pastor Frank Chapman officating at the Pauley Cemetery, Joes Creek.